The need to improve and ensure the performance of industrial products, especially oil installations, is nowadays a social and economic issue of high importance. Also, the increased demand for quality and risk management have encouraged the expansion of the scope of application of measurement methods and Non Destructive testings on activities of high security issues such as nuclear power and aerospace. Therefore, periodic calibration and verification of these measuring instruments and control has become a necessity.
It is in this context that our research center has developed a workshop specifically dedicated to calibration and verification activities of the NDT equipment and other metrological instruments, and analytical materials activities. This workshop has a dual mission of research and providing services for the socio-economic sectors.
The workshop consists of two laboratories and a quality section:
Laboratory of calibration and verification NDT
Metrology Lab (Calibration laboratory by temperature measurements)
Quality section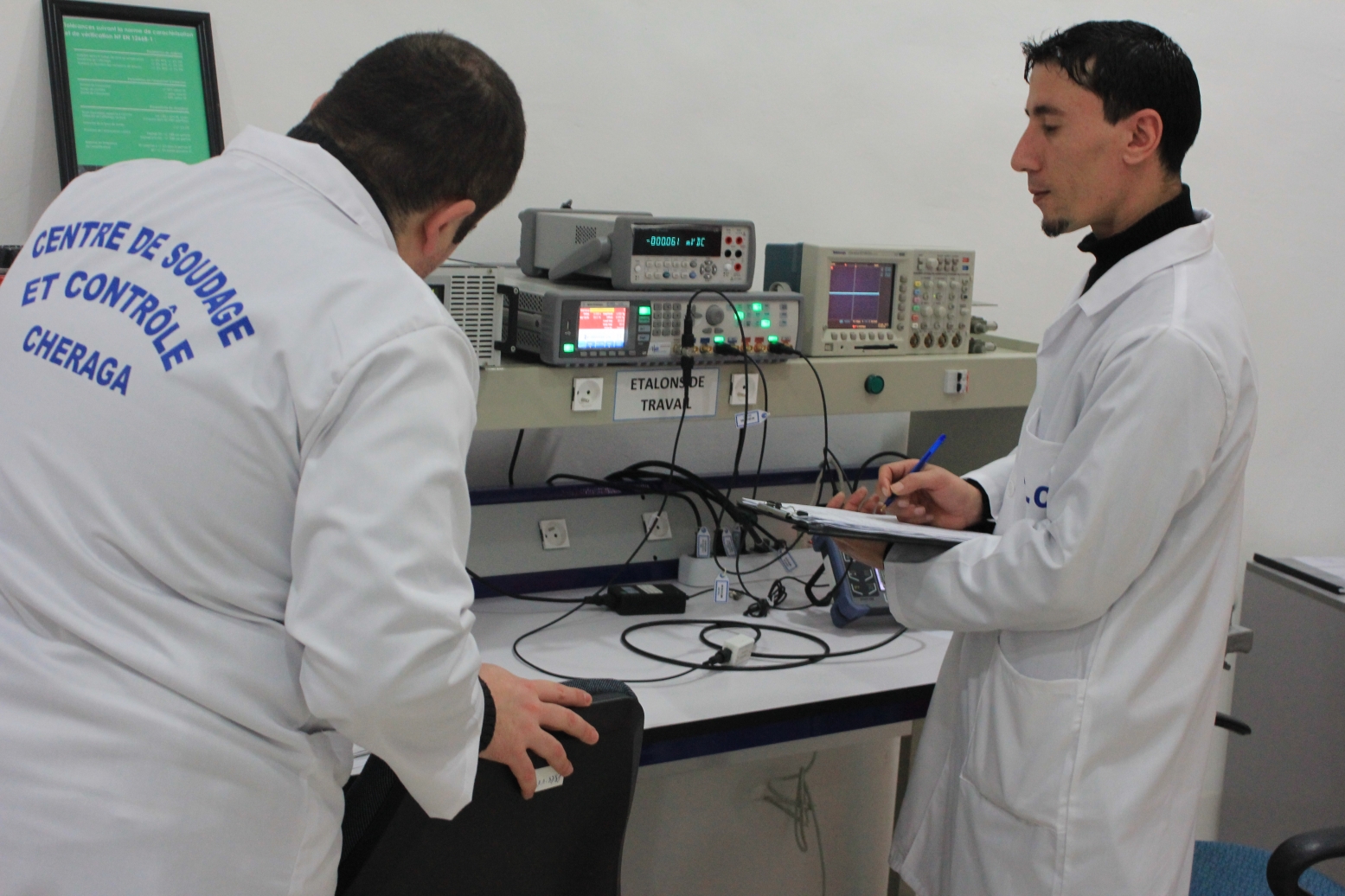 It is clear that the use of instruments providing erroneous indications exposes the company to high risks. Any measurement error can significantly affect the safety of production processes and product quality. The use of instruments periodically checked and calibrated, will ensure the validity of the measures; it is an essential quality factor. It increases productivity and thus improve the competitiveness of the company.
DOWNLOAD: Catalog